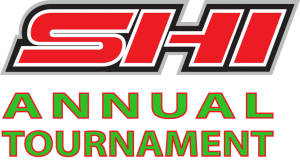 2011 Tournament Host
Massachusetts Special Hockey
(Boston Bear Cubs)
April 28, 29, 30, 2011
Marlboro, Massachusetts



developmentally challenged
to achieve their own goals on their own schedule. There are no age groups. There are no tryouts. They don't even need to be able to skate. All they need is what they already have…desire. They will learn how to skate, how to hold a stick, how to handle a puck, how to make a pass, how to take a shot, how to make a save. Some may learn by the end of their first season, others may take years. What they will all do immediately is
participate
… at every practice and at every game. That's because they don't have to meet anyone else's expectations, only their own.
Special Hockey International represents Special Hockey organizations in three different countries. As well
SHI's Annual Tournament
brings together teams from all these organizations every year in a different host city.